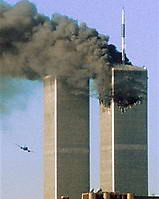 9/11/01 showed the world the worst and the best in humanity.
RIP to the victims and heroes who didn't survive.
Thank you to everyone who has worked to heal the physical and mental scars, and to get those who share an ideology with those who committed the acts.
We didn't capture Bin Laden 'dead or alive', but I still think he's dead.  Good.